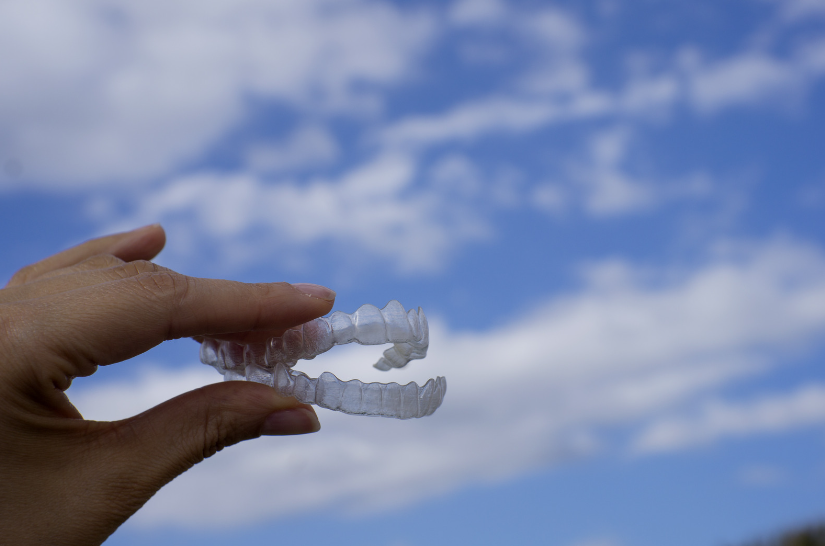 Braces are an effective way to straighten teeth, eliminate the problem of dental crowding, and achieve a beautiful smile. After wearing braces for up to two years, it's natural to feel elated at the end of treatment, but your teeth may have a tendency to shift back to their original position. Wearing a retainer for teeth after braces will help to keep your teeth in their new positions and prevent the problem of them moving out of alignment.
As experts in cosmetic dentistry, we can advise on all aspects of dental treatment and, in this short guide, we'll address some of the most common questions about retainers for teeth straightening.

Why Is Wearing A Retainer Important?
After wearing braces, your teeth may still be slightly unstable and susceptible to movement, because the bone and tissue surrounding them need time to adjust to their new position. This is common and not something to worry about! Wearing a retainer will help to stabilise your teeth in their new position. This is especially important in the months after the braces are removed when the teeth are more prone to movement.
Clear retainers are made from smooth, BPA-free plastic and are customised to your teeth. They can be slipped on or off with ease and, while wearing them, it's unlikely that anyone will even notice them.
When Should I Wear My Retainer?
Most people will need to wear their retainer full-time for the first few months after their braces are removed. Later, it may be appropriate to wear it only at night. Your dentist will provide you with instructions on when and for how long you should wear your retainer.
How Should I Care For My Retainer?
It's important to keep your retainer clean to prevent bacteria from building up which could cause tooth decay and gum disease. Caring for the retainer will also keep it in good condition. Make sure you follow these simple steps:
Gently brush your retainer with a soft-bristle toothbrush and toothpaste daily.

Avoid the use of hot water to rinse it, as this could warp the retainer and cause it to lose its shape.

When you're not wearing the retainer, store it in a rigid plastic case to prevent damage.
Do I Still Need To Visit My Dentist?
Regular check-ups with your dentist will ensure that the retainer fits properly and is still effective in maintaining the results of your treatment. If necessary, adjustments can be easily made. Visiting the dentist will also ensure that any new problems, such as cavities, are promptly spotted and treated. 
For How Long Should I Wear My Retainer?
In general, it's recommended to wear a retainer at night indefinitely, otherwise your teeth will move. The amount of time it takes for teeth to shift depends on several factors, including the severity of the initial misalignment, the length of time the braces or aligners were worn, the age of the patient, and their overall oral health.
Arrange An Appointment
If you're considering starting an Invisalign journey and would like to find out more the treatment, please arrange an appointment with New Road Dental Practice or call us today on 01527 913827.
Image Source: Canva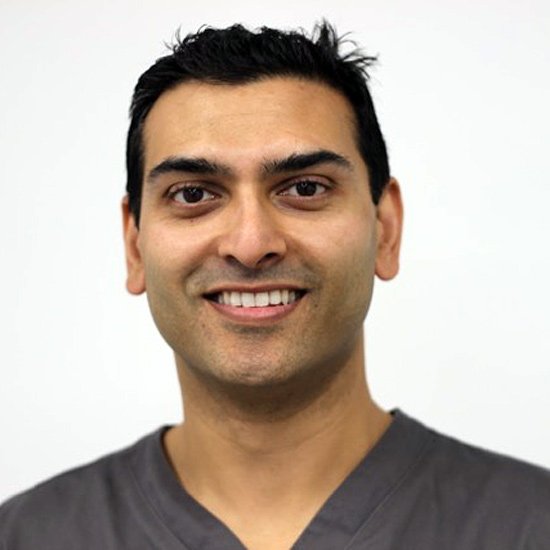 Dr. Ravi Solanki BDS Sheffield (2002) MFDS RCS (Eng) PGCME GDC No: 80945
Ravi qualified in 2002 from the University of Sheffield with a Bachelor of Dental Surgery. Having completed his degree, he joined New Road Dental for one year, then served as a House officer and Senior House Officer in Cardiff Dental Hospital, Birmingham Children's Hospital and Birmingham Dental Hospital. His experience included working in several specialties including Oral & Maxillofacial Surgery, Restorative, Paediatric, Periodontology, and conscious sedation.
Ravi is registered with the General Dental Council and is a member of the British Dental Association. He completed the prestigious Membership of the Fellowship of Dental Surgeons of the Royal College of Surgeons of England in 2005, then returned to general practice. He is a Clinical Director of New Road Dental and works full time. His particular interests include oral surgery, dental implants, restorative dentistry, cosmetic dentistry, and treating anxious patients.
Ravi is an approved Foundation Dentist Trainer with the West Midlands Deanery. This is a prestigious position where he is responsible for the training of newly qualified dentists. In 2013 he successfully completed his Post Graduate Certificate in Medical Education from the University of Wolverhampton. Ravi is also a proud provider of Fastbraces® Technology.
His brother, Pritesh (Tesh), is also part of the practice. With their amazing team, they have made some improvements in the practice over the last 10 years, which means patients can now benefit from state of the art advancements in dentistry and facial aesthetics.
On the personal side, Ravi is married with 2 children – 1 boy and 1 girl. Most patients know he loves cricket and food. Ravi also swims and practices Wing Chun Kung Fu. He and his family love to travel to explore different cultures and cuisines.
Ravi says: "What I really enjoy about dentistry is the way we have changed people's lives by helping them with their confidence. The difference it makes still manages to surprise me."