Recent research by the BBC has revealed the extent of the NHS dentistry crisis currently affecting patients across the UK. In more than 200 local authorities, no dentists are accepting adults NHS patients, while 80 per cent of practices nationwide are not accepting new registrations from children. It's therefore unsurprising that, as one NHS dental practice recently opened its books to new patients, queues began to form at 4am.


With NHS dentistry under extreme pressure, registering with a private dental practice is an effective way to ensure your teeth receive the care they need – and it doesn't need to cost the earth, with affordable payment arrangements that help you to spread the cost with membership plans like Denplan.
What Is The Difference Between NHS And Private Dentistry?
The NHS provides dental care to adults and children in the UK, but the scope of treatments is limited and there may be long waiting times for non-urgent appointments. NHS services are subsidised by the government, but many adult patients will still have to pay towards their treatment. A crown, for example, will cost over £300, with no option to spread the cost.
Private dentistry, on the other hand, offers a more controlled, relaxed, personalised and comprehensive range of treatments using the most recent technology to ensure prevention is better than cure. Whereas patient recall intervals on the NHS may be as long as two years, meaning problems may not be treated quickly and as a result may lead to discomfort and more expensive dental treatments. Private patients are likely to be seen every three-six months, with a greater focus on preventive care. You can also benefit from emergency out-of-hours care should a sudden problem arise anywhere in the UK.
So, what should you consider when choosing a private dental practice?
Experience of the dental practitioners 
Knowledge and interests in certain dental treatments; for example, orthodontics, root canal therapy, implantology 
Recommendations, word of mouth, reviews
Feeling comfortable in a relaxed, controlled and caring environment
Fees
Private dental practices charge for surgery time, the cost of which will depend on the complexity of the procedure and time needed to ensure the treatment is carried out at the highest standard. Make sure you understand the fees and payment options before you arrange an appointment. Remember, that it's possible to spread the cost of your care, through schemes such as Denplan or Finance4patients.
Consider Switching To A Private Plan Within Your Current Practice
Many dental practices offer NHS and private plans, although registering as a new NHS patient may be difficult or require lengthy waiting times. However, if you have a good relationship with your current dentist, it can be beneficial to switch to private treatment.
1. If you're already an NHS patient with us, you can transfer to a private plan without having to switch to a different practice easy and stress free.
2. If you are registered at a different practice, or don't currently have a dentist, we can register you as a private patient.
Consider Joining The Denplan Scheme
The Denplan scheme is a popular way to spread the cost of private dentistry and overcome the worry of large upfront payments. Created by dentists to meet their patients' bespoke needs, the scheme's dental plans make looking after your health affordable and easy.
Agree a preventive plan with your dentist to keep your teeth in excellent condition.
A range of affordable plans to cover different treatments, including check-ups, hygiene treatments, fillings, and crowns.
Fixed monthly fees so you understand what you will pay for your dental care, with no unwanted surprises.
Emergency out-of-hours care should you need urgent treatment anywhere in the UK.
Register As A Private Patient Today
At New Road Dental Practice, we can accept new private patients straight away to ensure your teeth receive the professional care they deserve. Arrange an appointment with one of our treatment coordinators for more information about the Denplan scheme. This can be booked online via www.newroaddentalpractice.com under online booking or please feel free to call us on 01527 872528.
Image Source: Unsplash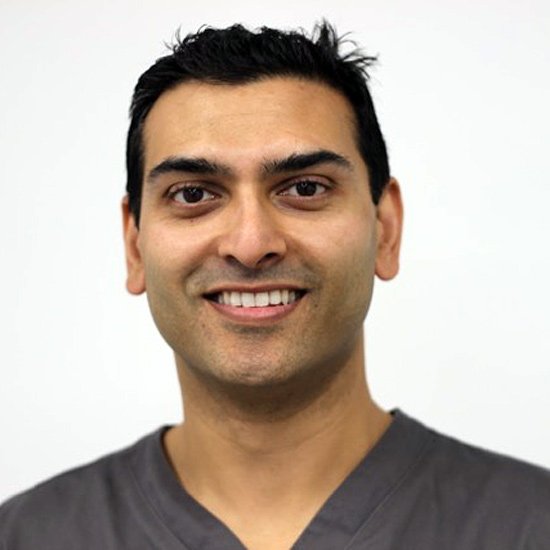 Dr. Ravi Solanki BDS Sheffield (2002) MFDS RCS (Eng) PGCME GDC No: 80945
Ravi qualified in 2002 from the University of Sheffield with a Bachelor of Dental Surgery. Having completed his degree, he joined New Road Dental for one year, then served as a House officer and Senior House Officer in Cardiff Dental Hospital, Birmingham Children's Hospital and Birmingham Dental Hospital. His experience included working in several specialties including Oral & Maxillofacial Surgery, Restorative, Paediatric, Periodontology, and conscious sedation.
Ravi is registered with the General Dental Council and is a member of the British Dental Association. He completed the prestigious Membership of the Fellowship of Dental Surgeons of the Royal College of Surgeons of England in 2005, then returned to general practice. He is a Clinical Director of New Road Dental and works full time. His particular interests include oral surgery, dental implants, restorative dentistry, cosmetic dentistry, and treating anxious patients.
Ravi is an approved Foundation Dentist Trainer with the West Midlands Deanery. This is a prestigious position where he is responsible for the training of newly qualified dentists. In 2013 he successfully completed his Post Graduate Certificate in Medical Education from the University of Wolverhampton. Ravi is also a proud provider of Fastbraces® Technology.
His brother, Pritesh (Tesh), is also part of the practice. With their amazing team, they have made some improvements in the practice over the last 10 years, which means patients can now benefit from state of the art advancements in dentistry and facial aesthetics.
On the personal side, Ravi is married with 2 children – 1 boy and 1 girl. Most patients know he loves cricket and food. Ravi also swims and practices Wing Chun Kung Fu. He and his family love to travel to explore different cultures and cuisines.
Ravi says: "What I really enjoy about dentistry is the way we have changed people's lives by helping them with their confidence. The difference it makes still manages to surprise me."