Veneers can quickly impact the look of your smile and the shape and colour of your teeth. Having veneers fitted can be the perfect solution for people who are unhappy with the appearance of their teeth.
The fitting of veneers is an irreversible treatment therefore the choice to fit them is a big decision. Before deciding to have veneers fitted the experienced team at New Road Dental believe that is important to provide you with the right information about them.
What are veneers?
A veneer is a wafer-thin piece of ceramic material (typically porcelain) that is placed over the front of the teeth. The veneer is custom made and bonded to the teeth, providing a strength and resilience that is comparable to the tooth's natural enamel. A well cared for set of veneers can improve the shape and colour of your teeth and can last for between 10 and 20 years.
What veneers are used for?
Veneers can be used to close gaps and correct small minor misalignments. A veneer is also a popular cosmetic solution for people wishing to enhance the brightness of their teeth, straighten their smile as well as correcting issues such as staining or chips.
Fitting veneers.
The fitting or placing of veneers is a typically pain free procedure and depending on the individuals sensitivity local anaesthetic is not usually required.
During the procedure a small amount of enamel is removed from the front of the tooth in preparation. A mould or impression is then taken, this will be used to create the veneer for the tooth or teeth. A temporary veneer will be fitted to protect the exposed enamel.
When the veneer has be created (normally a two week process), the dentist will remove the temporary veneer and check the new one for fit and size. The new veneer will then be light bonded to the teeth creating a strong attachment.
Aftercare.
It is worth considering that veneers will eventually require replacing, however with a thorough oral hygiene routine in place the longevity of your veneers can be increased.
Veneers should be cared for in the same way as natural teeth with a daily routine of brushing and flossing. A softer tooth brush may be a good investment as the bristles will be gentler on the surface of the veneer.
To help prevent the veneer becoming stained it is worth reducing the amount of coffee, red wine or other items that may cause staining.
If you think that your smile could be improved by having veneers fitted, please contact the team at New Road Dental. Please call us to schedule a consultation on 01527 906 561 and our experienced team will be happy to advise you.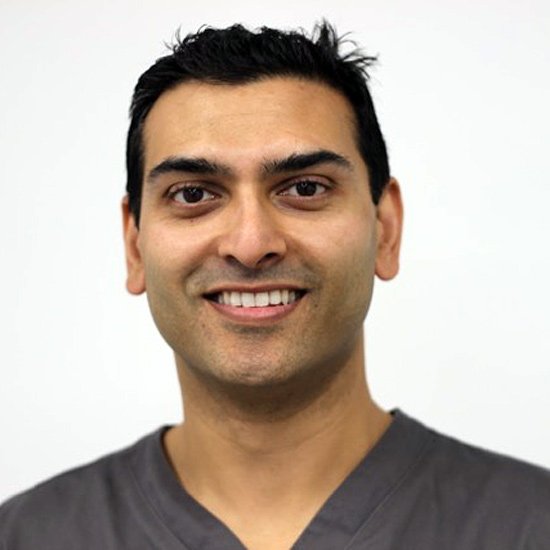 Dr. Ravi Solanki BDS Sheffield (2002) MFDS RCS (Eng) PGCME GDC No: 80945
Ravi qualified in 2002 from the University of Sheffield with a Bachelor of Dental Surgery. Having completed his degree, he joined New Road Dental for one year, then served as a House officer and Senior House Officer in Cardiff Dental Hospital, Birmingham Children's Hospital and Birmingham Dental Hospital. His experience included working in several specialties including Oral & Maxillofacial Surgery, Restorative, Paediatric, Periodontology, and conscious sedation.
Ravi is registered with the General Dental Council and is a member of the British Dental Association. He completed the prestigious Membership of the Fellowship of Dental Surgeons of the Royal College of Surgeons of England in 2005, then returned to general practice. He is a Clinical Director of New Road Dental and works full time. His particular interests include oral surgery, dental implants, restorative dentistry, cosmetic dentistry, and treating anxious patients.
Ravi is an approved Foundation Dentist Trainer with the West Midlands Deanery. This is a prestigious position where he is responsible for the training of newly qualified dentists. In 2013 he successfully completed his Post Graduate Certificate in Medical Education from the University of Wolverhampton. Ravi is also a proud provider of Fastbraces® Technology.
His brother, Pritesh (Tesh), is also part of the practice. With their amazing team, they have made some improvements in the practice over the last 10 years, which means patients can now benefit from state of the art advancements in dentistry and facial aesthetics.
On the personal side, Ravi is married with 2 children – 1 boy and 1 girl. Most patients know he loves cricket and food. Ravi also swims and practices Wing Chun Kung Fu. He and his family love to travel to explore different cultures and cuisines.
Ravi says: "What I really enjoy about dentistry is the way we have changed people's lives by helping them with their confidence. The difference it makes still manages to surprise me."