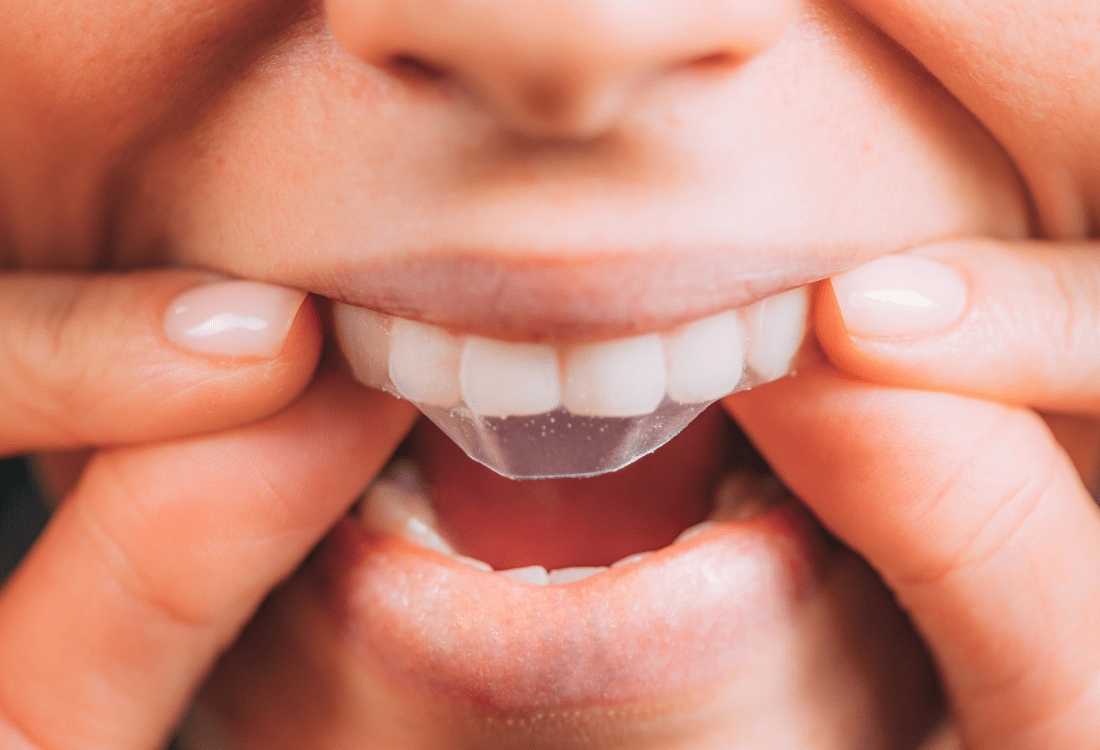 Recent research has cast light on the importance of a white smile for Brits, with one-quarter saying that they hate their smile and over three-quarters keen to change it in some way. The statistics are unsurprising: an attractive smile is often regarded as a symbol of confidence and good oral health and, with at-home teeth whitening strips and products soaring in popularity, achieving the desired look has never been more accessible.
However, while home teeth whitening products promise a brighter smile and a cheap alternative to cosmetic dentistry, there's a dark side of which many users may not be aware. In this article, we'll discuss at-home teeth whitening vs professional whitening and explore the risks associated with DIY whitening kits.

Increased Tooth Sensitivity
At-home teeth whitening products frequently contain bleaching agents such as hydrogen peroxide or carbamide peroxide. While these ingredients are effective in removing stains, they can penetrate the tooth enamel, potentially causing heightened sensitivity. Many users experience discomfort or pain when consuming hot or cold foods and drinks after using home teeth whitening kits.
Gum Irritation
The chemicals in teeth whitening products can irritate the gums, especially if used incorrectly or too frequently. Poorly-fitting trays or strips that come into contact with the gum tissue can cause inflammation, redness, and discomfort.
Inconsistent Results
If you choose to use teeth whitening products at home, you'll want to achieve perfect results. Unfortunately, these kits often produce inconsistencies: strips and trays may not fit perfectly on every user's tooth, leading to patchy or uneven whitening. This can result in an unsatisfactory outcome that does little to boost the user's confidence.
Overuse And Enamel Damage
In the quest for quicker or more dramatic results, some individuals tend to overuse at-home whitening products, such as leaving their teeth whitening strips on for longer than is safe in an attempt to get getter more apparent results. This can lead to the erosion of tooth enamel, the protective outer layer of the teeth. Weak enamel is a major cause of tooth sensitivity and increases the likelihood of decay and cavities.
Allergic Reactions
Some individuals may have allergic reactions to the ingredients in whitening products which can manifest as discomfort, itching, or inflammation in the mouth. In severe cases, allergic reactions may necessitate rapid medical attention and may be distressing.
Ineffectiveness On Deep Stains
While at-home teeth whitening strips and other similar products can improve the colour of your teeth, they are generally less effective than professional treatments. Deep stains, in particular, caused by medications or injury, may not respond well to at-home options.
Contact Us For More Information
If you're considering teeth whitening strips, it's advisable to consult an experienced dental professional who can provide safe and effective options that are tailored to your needs. At New Road Dental Practice, our experts can help you to achieve a brighter smile without compromising your oral health so, simply contact us today to find out more.

Image Source: Canva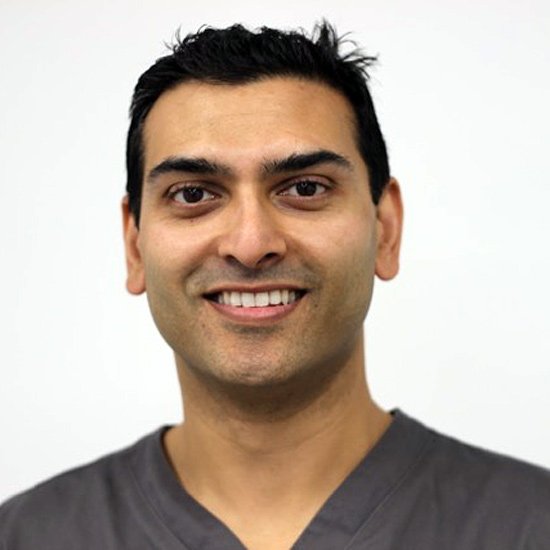 Dr. Ravi Solanki BDS Sheffield (2002) MFDS RCS (Eng) PGCME GDC No: 80945
Ravi qualified in 2002 from the University of Sheffield with a Bachelor of Dental Surgery. Having completed his degree, he joined New Road Dental for one year, then served as a House officer and Senior House Officer in Cardiff Dental Hospital, Birmingham Children's Hospital and Birmingham Dental Hospital. His experience included working in several specialties including Oral & Maxillofacial Surgery, Restorative, Paediatric, Periodontology, and conscious sedation.
Ravi is registered with the General Dental Council and is a member of the British Dental Association. He completed the prestigious Membership of the Fellowship of Dental Surgeons of the Royal College of Surgeons of England in 2005, then returned to general practice. He is a Clinical Director of New Road Dental and works full time. His particular interests include oral surgery, dental implants, restorative dentistry, cosmetic dentistry, and treating anxious patients.
Ravi is an approved Foundation Dentist Trainer with the West Midlands Deanery. This is a prestigious position where he is responsible for the training of newly qualified dentists. In 2013 he successfully completed his Post Graduate Certificate in Medical Education from the University of Wolverhampton. Ravi is also a proud provider of Fastbraces® Technology.
His brother, Pritesh (Tesh), is also part of the practice. With their amazing team, they have made some improvements in the practice over the last 10 years, which means patients can now benefit from state of the art advancements in dentistry and facial aesthetics.
On the personal side, Ravi is married with 2 children – 1 boy and 1 girl. Most patients know he loves cricket and food. Ravi also swims and practices Wing Chun Kung Fu. He and his family love to travel to explore different cultures and cuisines.
Ravi says: "What I really enjoy about dentistry is the way we have changed people's lives by helping them with their confidence. The difference it makes still manages to surprise me."