We're all aware of the effects that smoking can have on our general health, but have you considered the effect it has on your teeth and gums?
Smokers quite often have much less gum bleeding and redness than non-smokers giving the false impression that their gums are healthy which may not be the case. Did you know…
Smokers have a 3- to 7-fold greater risk of developing Periodontitis
Chronic gum disease can lead to the loss of your teeth
Studies have shown that smokers have more calculus (tarter) than non smokers.
Gum disease or Periodontitis can be completely painless, however the effects that this disease can have on gums and supporting structures of the teeth can be life changing. It is characterised by swollen, receding or bleeding gums, and can often cause bad breath and, in severe cases, tooth loss. Unfortunately once the supporting bone around the teeth is lost it cannot be grown back, which is why tooth loss is a common consequence of this condition.
Treatment can be sought to arrest the gum disease. If treated in the early stages, this treatment can stop a patient losing their teeth. Smoking can cause issues with treatment however as it reduces the ability of our body to respond to this gum treatment.
Staining and Bad Breath:
Cigarettes will not only cause staining of the teeth but will also give you bad breath. The brown stains can be removed but to do so requires regular maintenance from your dentist or hygienist. Stopping smoking will allow you to maintain a healthier whiter smile; it will also give you a fresher breath.
Oral Cancer:
It is difficult to spot oral cancer but regular check ups can help to detect it. The chances of developing oral cancer may increase if you smoke which is another reason to quit smoking.
At New Road Dental our team are able to give you some handy tips and advice to help you to break the habit.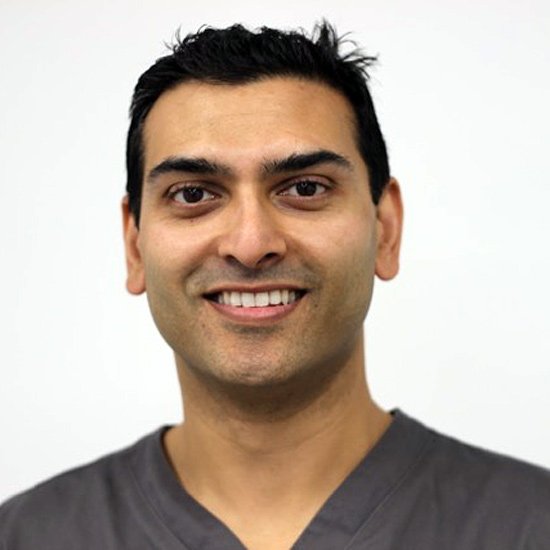 Dr. Ravi Solanki BDS Sheffield (2002) MFDS RCS (Eng) PGCME GDC No: 80945
Ravi qualified in 2002 from the University of Sheffield with a Bachelor of Dental Surgery. Having completed his degree, he joined New Road Dental for one year, then served as a House officer and Senior House Officer in Cardiff Dental Hospital, Birmingham Children's Hospital and Birmingham Dental Hospital. His experience included working in several specialties including Oral & Maxillofacial Surgery, Restorative, Paediatric, Periodontology, and conscious sedation.
Ravi is registered with the General Dental Council and is a member of the British Dental Association. He completed the prestigious Membership of the Fellowship of Dental Surgeons of the Royal College of Surgeons of England in 2005, then returned to general practice. He is a Clinical Director of New Road Dental and works full time. His particular interests include oral surgery, dental implants, restorative dentistry, cosmetic dentistry, and treating anxious patients.
Ravi is an approved Foundation Dentist Trainer with the West Midlands Deanery. This is a prestigious position where he is responsible for the training of newly qualified dentists. In 2013 he successfully completed his Post Graduate Certificate in Medical Education from the University of Wolverhampton. Ravi is also a proud provider of Fastbraces® Technology.
His brother, Pritesh (Tesh), is also part of the practice. With their amazing team, they have made some improvements in the practice over the last 10 years, which means patients can now benefit from state of the art advancements in dentistry and facial aesthetics.
On the personal side, Ravi is married with 2 children – 1 boy and 1 girl. Most patients know he loves cricket and food. Ravi also swims and practices Wing Chun Kung Fu. He and his family love to travel to explore different cultures and cuisines.
Ravi says: "What I really enjoy about dentistry is the way we have changed people's lives by helping them with their confidence. The difference it makes still manages to surprise me."