You may have heard about it on the radio recently or perhaps you noticed when it took the top spot on BBC News' health section? We're talking about the habit that seems to be creeping into workplaces all over the UK, recently branded 'The Office Cake Culture'. Put quite simply, this is when the office is rewarded on a very regular occasion with sweet, sugary treats such as cake. Now we understand that a little cake is fine, everything in moderation of course, however this blog is referring to those who indulge on a weekly occasion for almost made up reasons, for example: "it's half way through the week, let's get a cake to keep us going".
Statistics show that obesity levels are on the rise. An example of this is the proportion of men in the UK who are medically categorised as obese which rose from 13.2% in 1993 to 26.9% in 2015 with women's statistics showing the a similar increase also. It is thought that an increase in the levels of sugary food is partially to blame for this.
Although last year's statistics are yet to be released, we are concerned about the effect this increase in sugar has on a person's well being, including their oral health. Most people will know that too much sugar can lead to tooth decay, but it's actually what happens once you consume sugar that causes the damage. Unfortunately there are certain harmful bacterias that feed on the sugars in your mouth and create acids that attack and destroy your tooth enamel (the protective outer layer of your tooth). These can lead to cavities which, if left untreated, could result in tooth loss.
So how can we reduce the amount of sugar we consume and, in doing so, work towards achieving and maintaining a good level of oral health? We're not suggesting that you give up cake for good, we're all human after all, but perhaps limit it to extra special occasions. You can also make a few simple food swaps to reduce the amount of sugar you consume:
Fizzy drinks -> water, milk or sugar free juice
Sugary cereal -> plain cereal or porridge
Flavoured yogurts -> plain yogurt with a little fruit
Biscuits -> rice cakes with oil-free peanut butter or cheese spread
Chilled desserts -> sugar free jelly
There's lots of low-sugar alternatives to the nation's favourite treats available, so you needn't miss out. It's also a good idea to attend regular hygiene appointments with your hygienist or dentist to remove plaque build up and help you to maintain a good level of oral hygiene. We would recommend that you attend a hygiene appointment every 3-6 months depending on your current level of oral hygiene and habits. To book your appointment please call New Road Dental on 01527 872 528. We look forward to seeing you soon.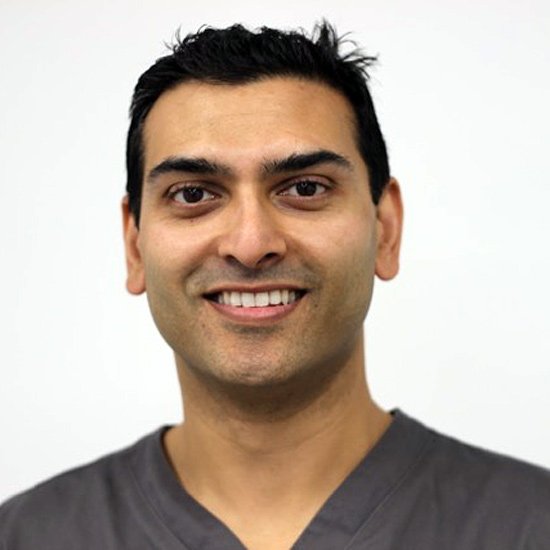 Dr. Ravi Solanki BDS Sheffield (2002) MFDS RCS (Eng) PGCME GDC No: 80945
Ravi qualified in 2002 from the University of Sheffield with a Bachelor of Dental Surgery. Having completed his degree, he joined New Road Dental for one year, then served as a House officer and Senior House Officer in Cardiff Dental Hospital, Birmingham Children's Hospital and Birmingham Dental Hospital. His experience included working in several specialties including Oral & Maxillofacial Surgery, Restorative, Paediatric, Periodontology, and conscious sedation.
Ravi is registered with the General Dental Council and is a member of the British Dental Association. He completed the prestigious Membership of the Fellowship of Dental Surgeons of the Royal College of Surgeons of England in 2005, then returned to general practice. He is a Clinical Director of New Road Dental and works full time. His particular interests include oral surgery, dental implants, restorative dentistry, cosmetic dentistry, and treating anxious patients.
Ravi is an approved Foundation Dentist Trainer with the West Midlands Deanery. This is a prestigious position where he is responsible for the training of newly qualified dentists. In 2013 he successfully completed his Post Graduate Certificate in Medical Education from the University of Wolverhampton. Ravi is also a proud provider of Fastbraces® Technology.
His brother, Pritesh (Tesh), is also part of the practice. With their amazing team, they have made some improvements in the practice over the last 10 years, which means patients can now benefit from state of the art advancements in dentistry and facial aesthetics.
On the personal side, Ravi is married with 2 children – 1 boy and 1 girl. Most patients know he loves cricket and food. Ravi also swims and practices Wing Chun Kung Fu. He and his family love to travel to explore different cultures and cuisines.
Ravi says: "What I really enjoy about dentistry is the way we have changed people's lives by helping them with their confidence. The difference it makes still manages to surprise me."