Gum disease. We've all heard about it and seen the adverts on the television, yet so many people continue to think "I brush my teeth, it won't happen to me". Well, unfortunately that's not the case. Even the people with the most disciplined dental routine can suffer from plaque and tartar build up. For those of you who are unaware of the relation between plaque and gum disease, here's a brief summary. Plaque forms in the areas of the mouth you can't reach when brushing. If this plaque is left, it hardens and becomes what we refer to as tartar, and that's when the problems begin because Tartar is the main cause of gum disease.
So what does gum disease do?
In short, gum disease (also known as gingivitis) causes an infection at the point where the gum is connected to the tooth; resulting in the gum pulling away. In due course, the tissue that attaches the gums to your teeth will break down. At this stage you may start to notice swelling, bleeding and soreness.
So what should I do?
If you've noticed your gums have started to bleed or are sore then it is vital that you see a Specialist as soon as possible; please note other dentists may be unable to help you at this stage. To reiterate the importance of seeing a specialist urgently, we have known people to lose their teeth at this stage. The next stage could involve surgery or medication depending on the development of the disease, however over time you could regain a good standard of oral health. If gum disease is spotted in the early stages, the treatment is relatively simple hence why it's so important to visit the dentist for check-ups at regular intervals.
I've not been to a dentist for a long time…
If you've neglected your teeth or life's simply just got away from you then don't panic. We're here to help you get back on track with your oral health and help you to smile with confidence again. Our team are highly-qualified and experienced, and therefore will be able to advise you on the best dental care, which may involve a treatment, for your individual needs. To book an appointment, please call the practice on 01527 872528.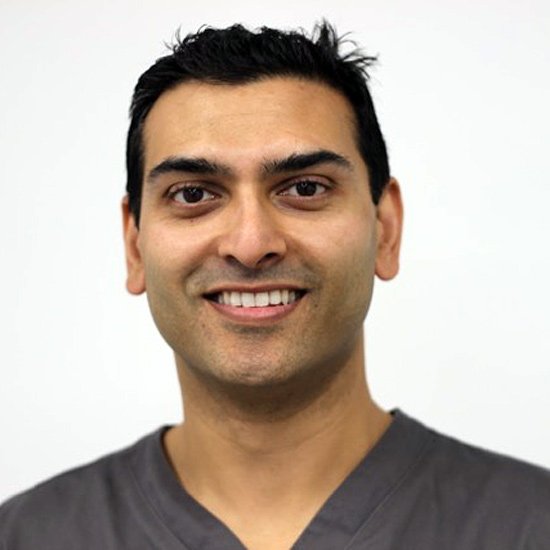 Dr. Ravi Solanki BDS Sheffield (2002) MFDS RCS (Eng) PGCME GDC No: 80945
Ravi qualified in 2002 from the University of Sheffield with a Bachelor of Dental Surgery. Having completed his degree, he joined New Road Dental for one year, then served as a House officer and Senior House Officer in Cardiff Dental Hospital, Birmingham Children's Hospital and Birmingham Dental Hospital. His experience included working in several specialties including Oral & Maxillofacial Surgery, Restorative, Paediatric, Periodontology, and conscious sedation.
Ravi is registered with the General Dental Council and is a member of the British Dental Association. He completed the prestigious Membership of the Fellowship of Dental Surgeons of the Royal College of Surgeons of England in 2005, then returned to general practice. He is a Clinical Director of New Road Dental and works full time. His particular interests include oral surgery, dental implants, restorative dentistry, cosmetic dentistry, and treating anxious patients.
Ravi is an approved Foundation Dentist Trainer with the West Midlands Deanery. This is a prestigious position where he is responsible for the training of newly qualified dentists. In 2013 he successfully completed his Post Graduate Certificate in Medical Education from the University of Wolverhampton. Ravi is also a proud provider of Fastbraces® Technology.
His brother, Pritesh (Tesh), is also part of the practice. With their amazing team, they have made some improvements in the practice over the last 10 years, which means patients can now benefit from state of the art advancements in dentistry and facial aesthetics.
On the personal side, Ravi is married with 2 children – 1 boy and 1 girl. Most patients know he loves cricket and food. Ravi also swims and practices Wing Chun Kung Fu. He and his family love to travel to explore different cultures and cuisines.
Ravi says: "What I really enjoy about dentistry is the way we have changed people's lives by helping them with their confidence. The difference it makes still manages to surprise me."