A good oral health routine is key to ensuring a bright and healthy smile, alongside this it is also vital to watch what you eat and drink. Particular foods and drinks can cause discolouration of your teeth. If you want to keep your teeth then be aware of these five foods.
Pasta Sauce
The tomatoes in pasta sauce have a bright red colour and are acidic, because of this the sauce can leave your teeth vulnerable to staining. Eating some dark green vegetables such as kale or broccoli before can create a protective film over your teeth to help protect against the tomatoes staining.
Curry
The countries favourite dish is also a cause of staining. Because of the deep pigmentation it can cause teeth to yellow over time. If you regularly enjoy a curry add fresh fruits and vegetables for example apples, carrots and celery as these will help prevent staining.
Balsamic Vinegar
Balsamic vinegar has a naturally dark colour and it will stick to your teeth which will lead to staining if not quickly removed. Add some crunchy salad to your dish to help remove the balsamic as you eat.
Berries
There are many positive benefits to eating berries, however they do have the potential to stain your teeth. Dark berries such as blueberries or blackberries in particular can cause staining no matter how they are consumed. Drink water or milk after eating to help combat the potential staining.
Beverages
Many different drinks, including coffee, tea, fizzy drinks, sports drinks and wine, can cause stains due to their acidity. Teas of all colours,  have been shown to stain teeth and erode enamel. Sports drinks also damage tooth enamel and can discolour teeth. Both light and dark fizzy drinks, because of their acidity, also cause discolouration and even encourage further staining from foods. Not only can red wine stain teeth; white wine can as well. Believe it or not, white wine is more acidic than red, which may cause more damage and discolouration to the teeth. Limiting your intake of all of these beverages will benefit both your oral and overall health.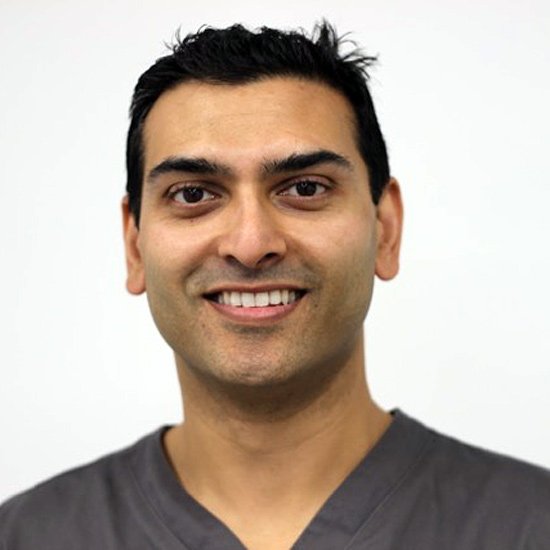 Dr. Ravi Solanki BDS Sheffield (2002) MFDS RCS (Eng) PGCME GDC No: 80945
Ravi qualified in 2002 from the University of Sheffield with a Bachelor of Dental Surgery. Having completed his degree, he joined New Road Dental for one year, then served as a House officer and Senior House Officer in Cardiff Dental Hospital, Birmingham Children's Hospital and Birmingham Dental Hospital. His experience included working in several specialties including Oral & Maxillofacial Surgery, Restorative, Paediatric, Periodontology, and conscious sedation.
Ravi is registered with the General Dental Council and is a member of the British Dental Association. He completed the prestigious Membership of the Fellowship of Dental Surgeons of the Royal College of Surgeons of England in 2005, then returned to general practice. He is a Clinical Director of New Road Dental and works full time. His particular interests include oral surgery, dental implants, restorative dentistry, cosmetic dentistry, and treating anxious patients.
Ravi is an approved Foundation Dentist Trainer with the West Midlands Deanery. This is a prestigious position where he is responsible for the training of newly qualified dentists. In 2013 he successfully completed his Post Graduate Certificate in Medical Education from the University of Wolverhampton. Ravi is also a proud provider of Fastbraces® Technology.
His brother, Pritesh (Tesh), is also part of the practice. With their amazing team, they have made some improvements in the practice over the last 10 years, which means patients can now benefit from state of the art advancements in dentistry and facial aesthetics.
On the personal side, Ravi is married with 2 children – 1 boy and 1 girl. Most patients know he loves cricket and food. Ravi also swims and practices Wing Chun Kung Fu. He and his family love to travel to explore different cultures and cuisines.
Ravi says: "What I really enjoy about dentistry is the way we have changed people's lives by helping them with their confidence. The difference it makes still manages to surprise me."