Unfortunately, you can brush your teeth and still suffer from bad breath. By understanding the most common causes of bad breath it allows you to focus on both the prevention and treatment and allow you to be confident of having fresh breath all day long.
Coffee and Cigarettes
Do you find that your breath smell worse or stale after your morning break? Coffee and cigarettes are well known sources of bad breath. As well as introducing an unpleasant odour to your mouth, cigarettes also encourage the growth of bad smelling bacteria into your mouth.
Dental Issues
Bad breath may be caused by dental health issues, which is why regular visits to the dentist are important. For problems including gum disease, abscessed teeth cavities and poor oral hygiene bad breath is often the first symptom that you notice. By visiting your dentist regularly will give them the opportunity to address these problems before they develop into more serious issues.
Throat and Sinus Infections
A bad cold or sinusitis can also make your breath unpleasant. Certain virus can lead to infection in the throat or sinuses. This smell could originate from your throat but be mistaken for bad breath.
Digestive Problems
Foods that cause you to suffer from heartburn, could also cause bad breath. Gastroesophageal reflux occurs when the contents of your stomach flow back up into your esophagus. This can cause smelly gas to come out of your mouth.
Food Particles
After eating food particles can become stuck between your teeth and gums which can lead to odours after eating. Chewing sugarless gum after eating can help to rid your mouth of particles and ensure you have fresh breath after meals.
If you have noticed that your breath is bad then make an appointment with the team at New Road Dental by simply calling the practice on 01527 872528 and book an appointment today.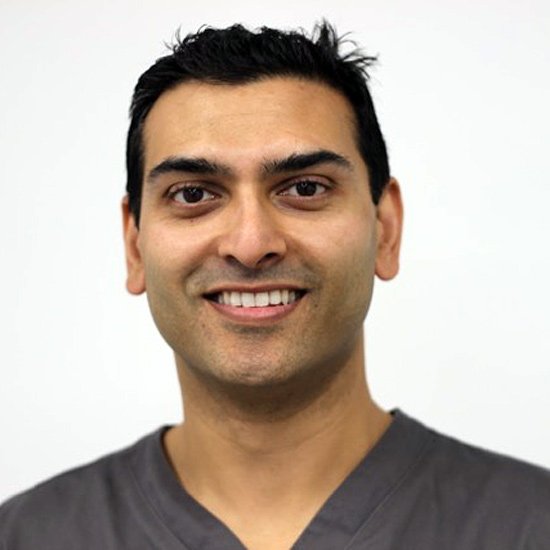 Dr. Ravi Solanki BDS Sheffield (2002) MFDS RCS (Eng) PGCME GDC No: 80945
Ravi qualified in 2002 from the University of Sheffield with a Bachelor of Dental Surgery. Having completed his degree, he joined New Road Dental for one year, then served as a House officer and Senior House Officer in Cardiff Dental Hospital, Birmingham Children's Hospital and Birmingham Dental Hospital. His experience included working in several specialties including Oral & Maxillofacial Surgery, Restorative, Paediatric, Periodontology, and conscious sedation.
Ravi is registered with the General Dental Council and is a member of the British Dental Association. He completed the prestigious Membership of the Fellowship of Dental Surgeons of the Royal College of Surgeons of England in 2005, then returned to general practice. He is a Clinical Director of New Road Dental and works full time. His particular interests include oral surgery, dental implants, restorative dentistry, cosmetic dentistry, and treating anxious patients.
Ravi is an approved Foundation Dentist Trainer with the West Midlands Deanery. This is a prestigious position where he is responsible for the training of newly qualified dentists. In 2013 he successfully completed his Post Graduate Certificate in Medical Education from the University of Wolverhampton. Ravi is also a proud provider of Fastbraces® Technology.
His brother, Pritesh (Tesh), is also part of the practice. With their amazing team, they have made some improvements in the practice over the last 10 years, which means patients can now benefit from state of the art advancements in dentistry and facial aesthetics.
On the personal side, Ravi is married with 2 children – 1 boy and 1 girl. Most patients know he loves cricket and food. Ravi also swims and practices Wing Chun Kung Fu. He and his family love to travel to explore different cultures and cuisines.
Ravi says: "What I really enjoy about dentistry is the way we have changed people's lives by helping them with their confidence. The difference it makes still manages to surprise me."